Browsing articles in "Techno"
Très pratique à l'étranger, l'opérateur Free permet d'utiliser la ligne fixe fournie (09) via VoIP (freephonie.net) et donc de pouvoir notamment passer des appels (en France uniquement) depuis n'importe ou.
Sous OSX, j'utilise l'application Telephone et je voulais un équivalent pour iPhone. Il semble qu'à une époque, l'application Siphon rendait la chose possible, mais le projet semble aujourd'hui abandonner et ne fonctionne pas sous iOS 5.
L'équivalent que j'ai pu trouver est d'utiliser l'application Fring qui permet de paramétrer le compte SIP Free ainsi que VoIPover3G (dispo dans Cydia) qui permet d'utiliser le SIP en 3G. Cela fonctionne très bien sur mon iPhone 4, iOS 5.1.1.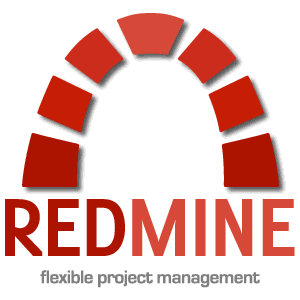 During one of my mission, I wanted to improve the support which was with simple emails.
As we were using the wonderful Redmine as a bug tracker, I found convenient to be able to forward bugs tickets and stuff directly into development projects.
After some research, I found the plugin Helpdesk.
It turn Redmine into an efficient ticketing software. Like before, users send an email and for each email a new issue and a contact (if not exist yet) are created. Helpdesk can handle the back and forth communication, attachment and send notifications. A crontab is running every minute to get new emails and inject them into Redmine.
Moreover, if you have any trouble, the developer Kirill is nice and helpful!
En passant de SVN à Mercurial et également car l'équipe de développement a triplé en l'espace de quelques semaines, nous avions envie d'instaurer un nouveau modèle pour gérer les nombreux développements en cours.
Nous nous sommes inspiré de l'excellent article de Vincent Driessen "A successful Git branching model" qui présente un modèle avec Git, mais qui peut également s'appliquer à Mercurial. Et voici le résultat :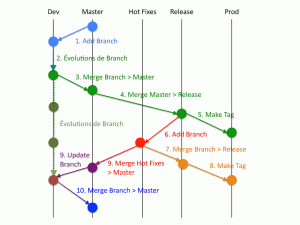 La branche Master suit les développements en cours, c'est la branche de base pour les nouveaux devs.
Les branches Dev sont les développements en cours.
Les branches Hot Fixes sont de rapides corrections de bugs.
Les branches release sont les branches en cours de recette.
La branche prod est bien sur la version stable du site.
Ce système permet bien sûr d'effectuer plusieurs développements en parallèle, mais également plusieurs recettes.
Workflow
Chaque développeur travaille sur sa propre branche.
Une fois le développement terminé, il est une première fois recetté par le développeur.
Il est ensuite mergé dans la branche Master pour une recette plus poussée sur le développement concerné.
Après validation, la branche master est mergée avec la branche release pour une recette de non-régression du site complet en préproduction. La branche master peut également contenir d'autres développements.
Une fois le test de non-régression passé, la branche release est mergée avec la branche prod.
Note
Il est important de conserver un train de livraison constant afin de ne pas faire vieillir certaines branches de développement qui seront par la suite difficiles à intégrer dans le master (nombreux conflits).
La vision côté développeur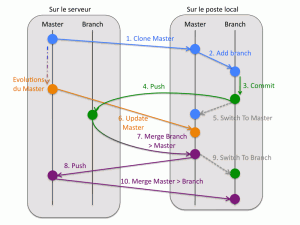 Hera is an Open process under the Creative Commons Attribution 3.0. Means you can copy, share, modify and sale this content. You just need to keep the credits.
It's unfortunately not uncommon in new IT companies to see a huge lack of project management even though process solutions like Prince2 or Agile exist among many others. According to the The Standish Group, 65% of the IT projects are over time or budget or fail! But learning from those processes takes time as they aren't IT specific, are abstract and don't give a 'ready to go' solution. Using them for small and medium projects like website might be too much. The idea of Hera emerged from this statement as an attempt of a very simple 'ready to go' framework for processes.
Learn more about Hera Process.
About me
Welcome to my space! With over 20 years of solid project management experiences, I developed both management and technical skills. I learnt how to coordinate teams integrating the marketing, technical and administrative aspects of a project. View my resume.